E-Books cost
less
more than printed books.
Publishers charge libraries 3 – 4 times more for E-Books. Printed book availability and selection is better.
Books, fiction and non-fiction, provide entertainment, enlightenment, and education.

Besides printed materials…
Libraries have loads of media: movies, music and games.
Some libraries go beyond this too, and have myriad other items:
Board Games

Musical Instruments

Cake Pans

etc.
for just about everyone, there are
free of charge, you can find
Laptops

You can't take them home with you, but
love to help you find what you're looking for!

maybe you need a quiet place to study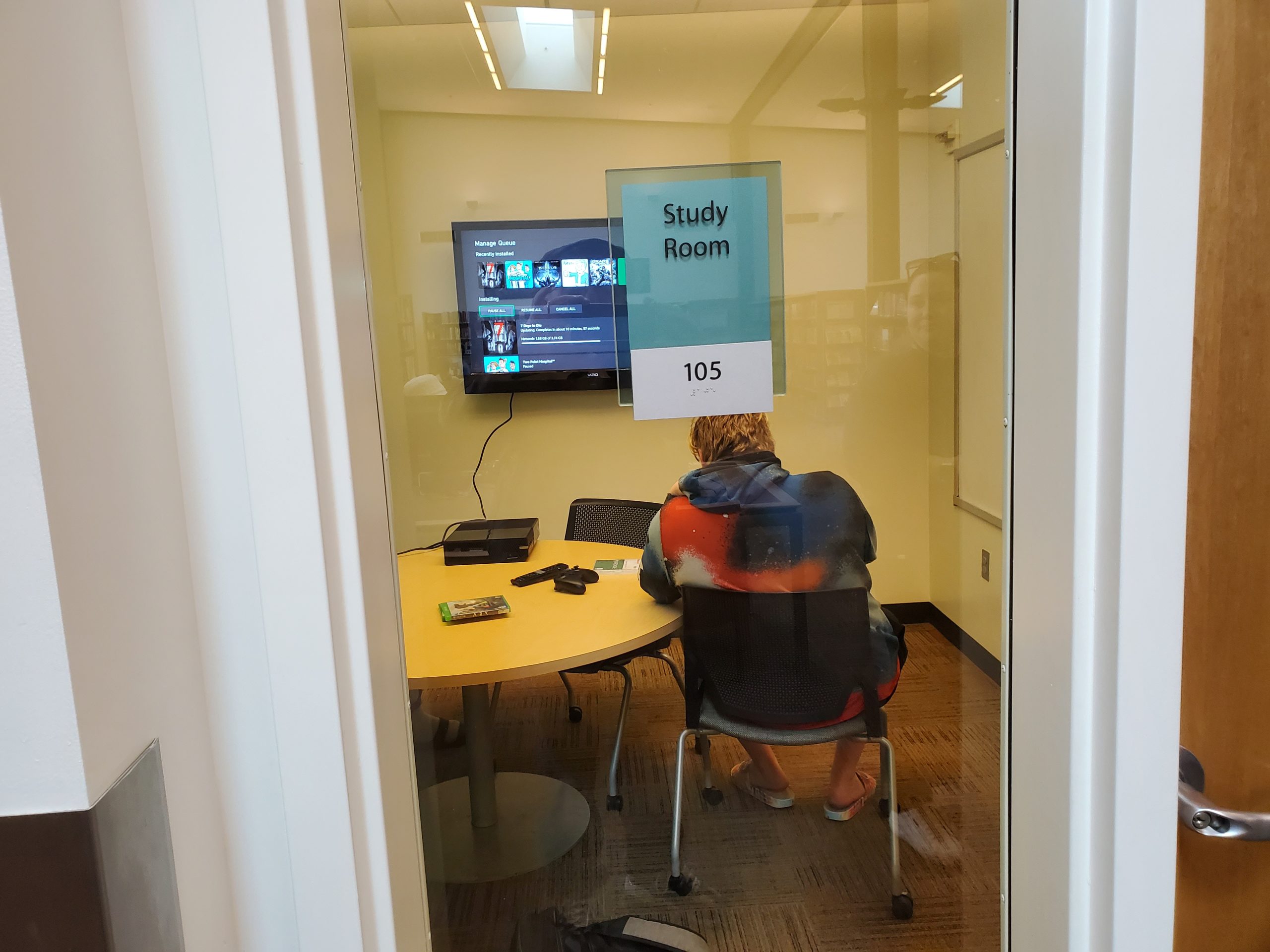 or a comfortable place to read